AGGRETEK pan feeders have been designed for the toughest conditions and applications. A variety of sizes and types make our feeders suitable for the constant feeding of crushers and screens after the primary crushing stage. Both base mounted and suspended models with large drive units and proper feed chutes are designed to make high feed rates even of coarse materials possible.
Wide Range Of Applications For Constant Feeding Of Crushers And Screens After The Primary Stage
VERSATILE FEEDING STRUCTURE

AGGRETEK Pan Feeders are designed to meet a wide variety of client needs. Primary series pan feeders are suitable for use with both fine river gravels and coarse blasted rocks. AGGRETEK pan feeders are adapted to this range of use thanks to the heat-treated drive console (for stress relief), bolted joints and hardox abrasion-resistant liners.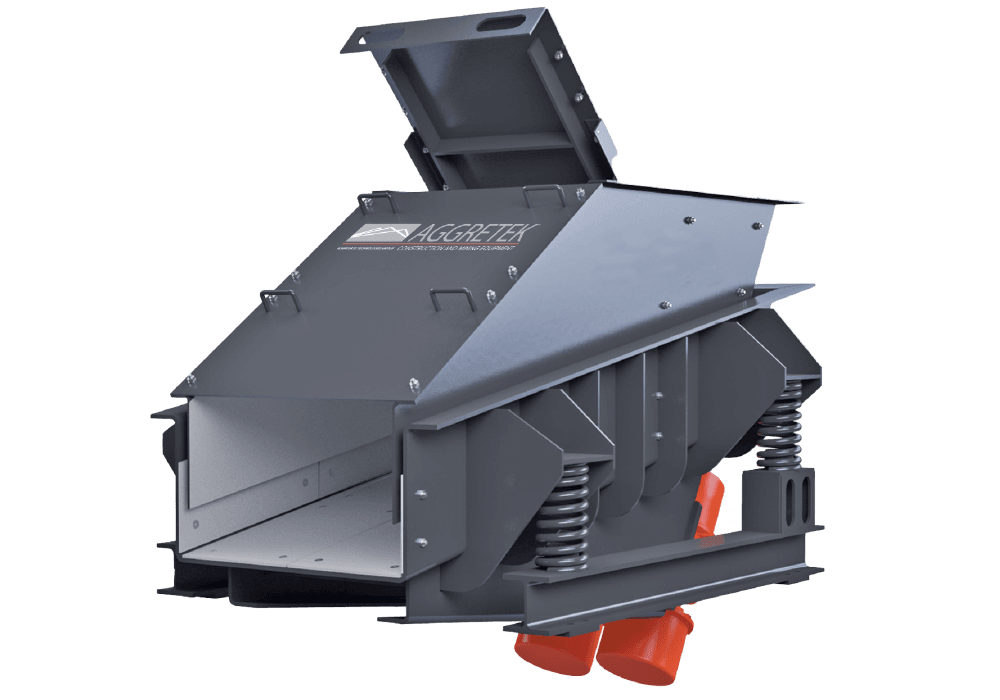 IMPROVED FEEDING PERFORMANCE
Secondary series pan feeders are very efficient, both for feeding the materials in the pre-stock area to the secondary crushers as well as for operating under the hopper. Our secondary series pan feeders are designed to feed the material from a pre-stock area or bin without carrying the complete material load, so it's possible to feed materials of a smaller size while retaining high performance.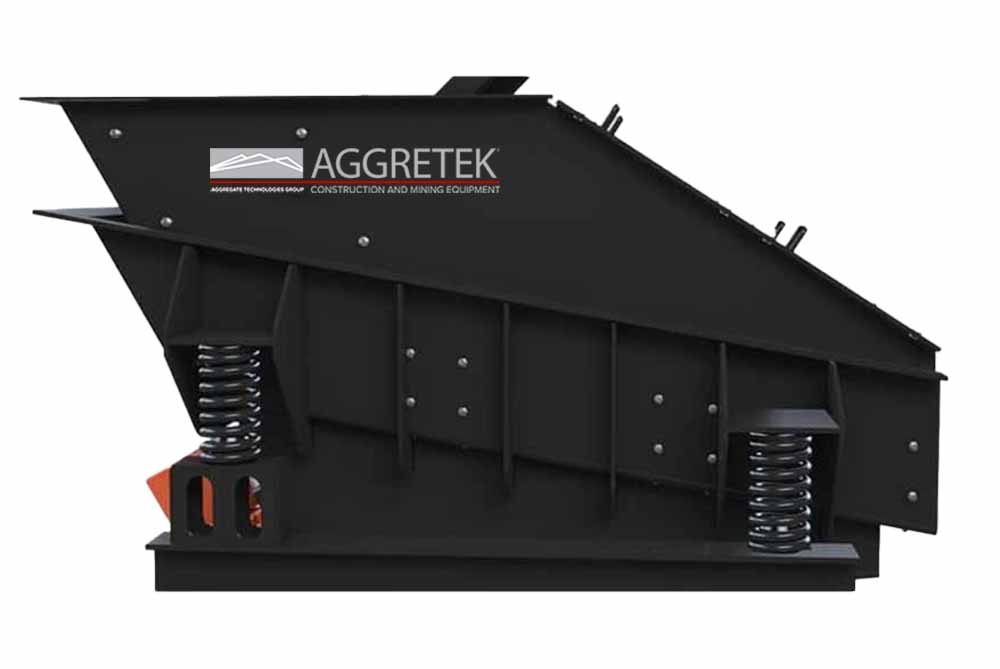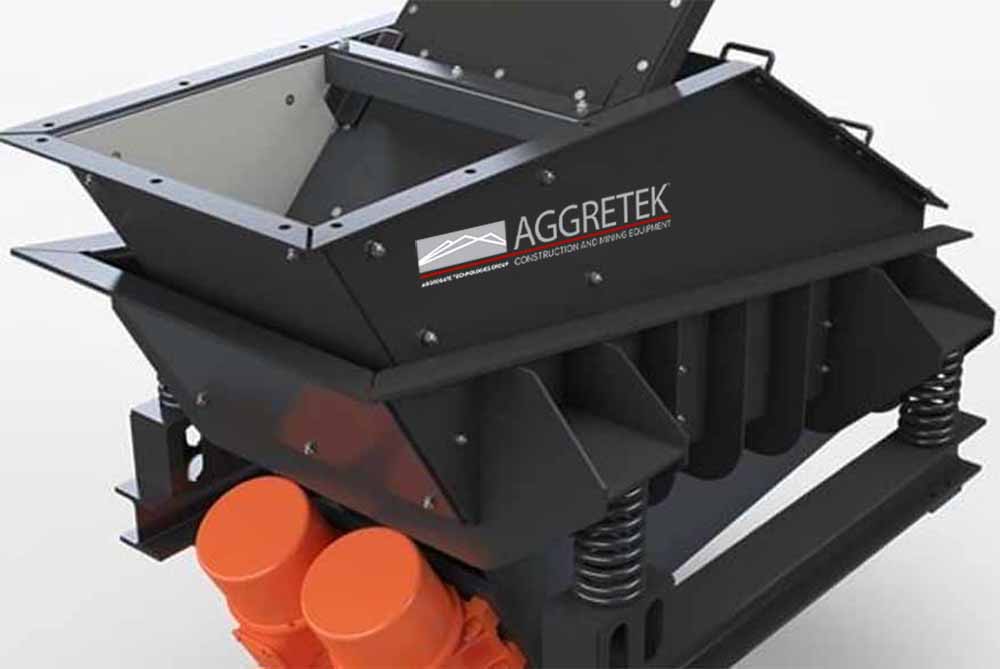 PROVEN QUALITY VIBRATORS
The vibrators used on our feeders are of internationally approved quality, and serve to increase feeder performance to the highest level. The frequency of these vibrators is adjustable through the control panel, making it very easy to maintain the grizzly feeder's performance at peak levels according to the nature of the rock being crushed.
APF265
W x L
inch x feet
Drive
HP
Capacity
stph
Maximum Feed Size
inch
APF336
W x L
inch x feet
Drive
HP
Capacity
stph
Maximum Feed Size
inch
APF407
W x L
inch x feet
Drive
HP
Capacity
stph
Maximum Feed Size
inch
APF447
W x L
inch x feet
Drive
HP
Capacity
stph
Maximum Feed Size
inch
APF597
W x L
inch x feet
Drive
HP
Capacity
stph
Maximum Feed Size
inch
APF265
W x L
mm
Drive
kW
Capacity
mtph
Maximum Feed Size
mm
APF336
W x L
mm
Drive
kW
Capacity
mtph
Maximum Feed Size
mm
APF407
W x L
mm
Drive
kW
Capacity
mtph
Maximum Feed Size
mm
APF447
W x L
mm
Drive
kW
Capacity
mtph
Maximum Feed Size
mm
APF597
W x L
mm
Drive
kW
Capacity
mtph
Maximum Feed Size
mm
AGGREGATE TECHNOLOGIES GROUP

CORPORATE HEADQUARTERS
150 Isidor Ct. Suite 103
Sparks, Nevada 89441
USA
WEST COAST SALES
Sparks, NV
+1 775-686-6900
EAST COAST SALES
Poughkeepskie, NY
+1 775-335-5480
DISTRIBUTION CENTER
Sparks, NV
ENGINEERING DIVISION
Maddison, WI
DEALER RELATIONS
Seattle, WA
SERVICE DIVISION
Billings, MT