AGGRETEK Grizzly Screens have been designed for the toughest applications capable of high capacity and the ability to process abrasive material.
These screens have a very robust design, which allow them to operate under tough conditions (primary or secondary). They particularly perform very well when used to remove the fines.
For Your Heaviest Duties With High Capacity Feeding And Scalping
LARGE SPACE BETWEEN DECKS FOR EASY MAINTENANCE
The space between the decks of AGGRETEK's inclined screens is designed to provide easy access during servicing. Therefore, the time spent replacing screen mesh is reduced, meaning less downtime.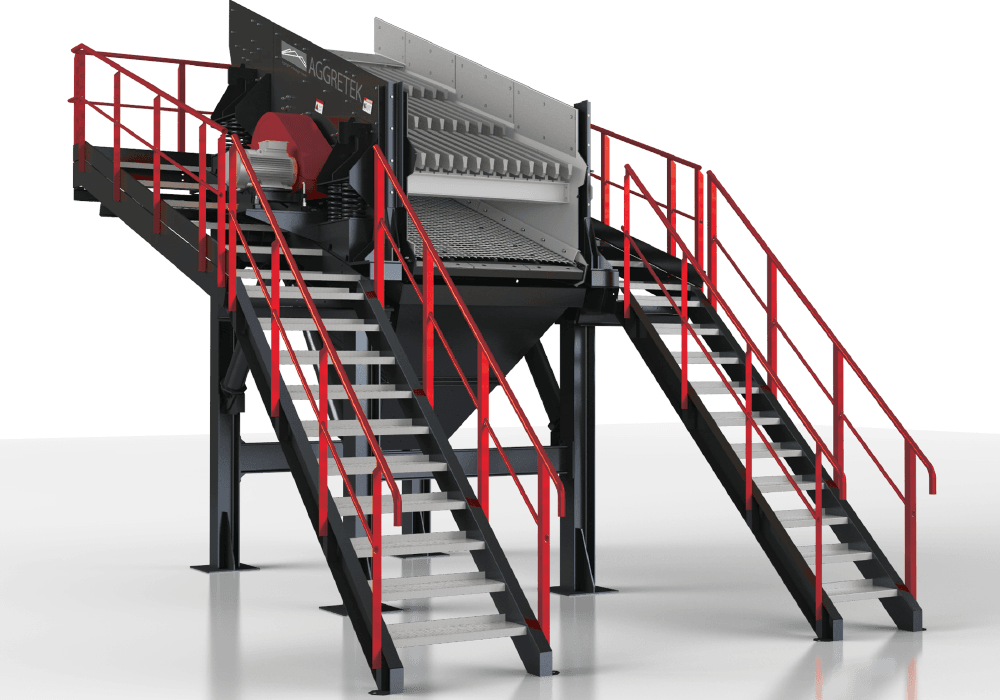 HEAVY-DUTY VIBRATING SCREENS

The output material of the primary group may need to be screened in accordance with the installation plan. In these cases, standard vibrating screens may not meet the required capacity and can be disadvantageous in respect to servicing costs, but the top decks of our heavy-duty screens are equipped with grizzly or abrasion resistant perforated plates to avoid any damage caused by large-size materials. The springs on heavy-duty screens are more durable as well.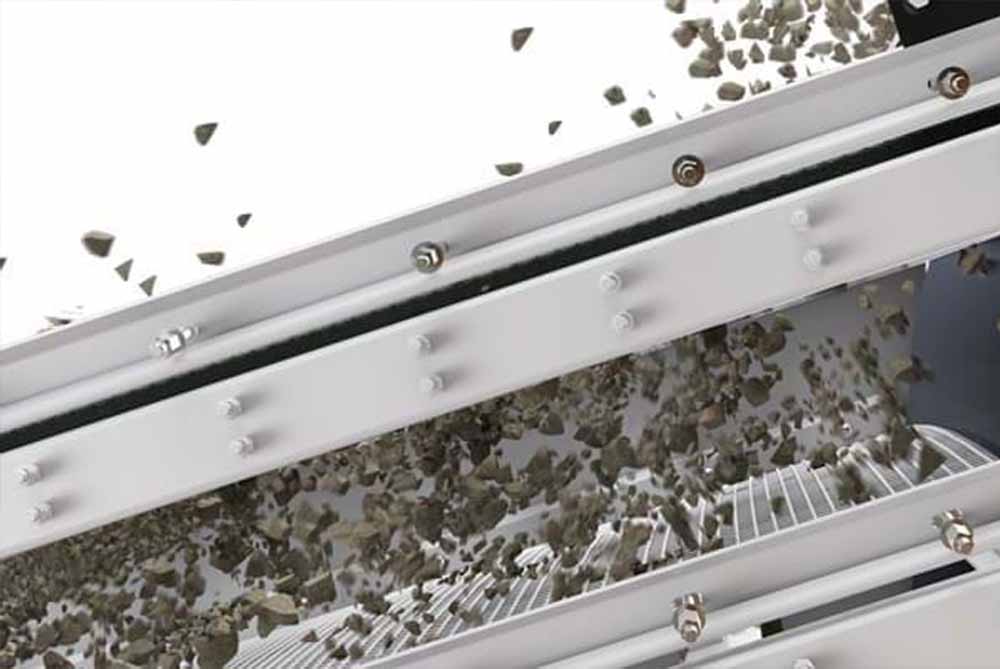 AGGREGATE TECHNOLOGIES GROUP

CORPORATE HEADQUARTERS
150 Isidor Ct. Suite 103
Sparks, Nevada 89441
USA
WEST COAST SALES
Sparks, NV
+1 775-686-6900
EAST COAST SALES
Poughkeepskie, NY
+1 775-335-5480
DISTRIBUTION CENTER
Sparks, NV
ENGINEERING DIVISION
Maddison, WI
DEALER RELATIONS
Seattle, WA
SERVICE DIVISION
Billings, MT