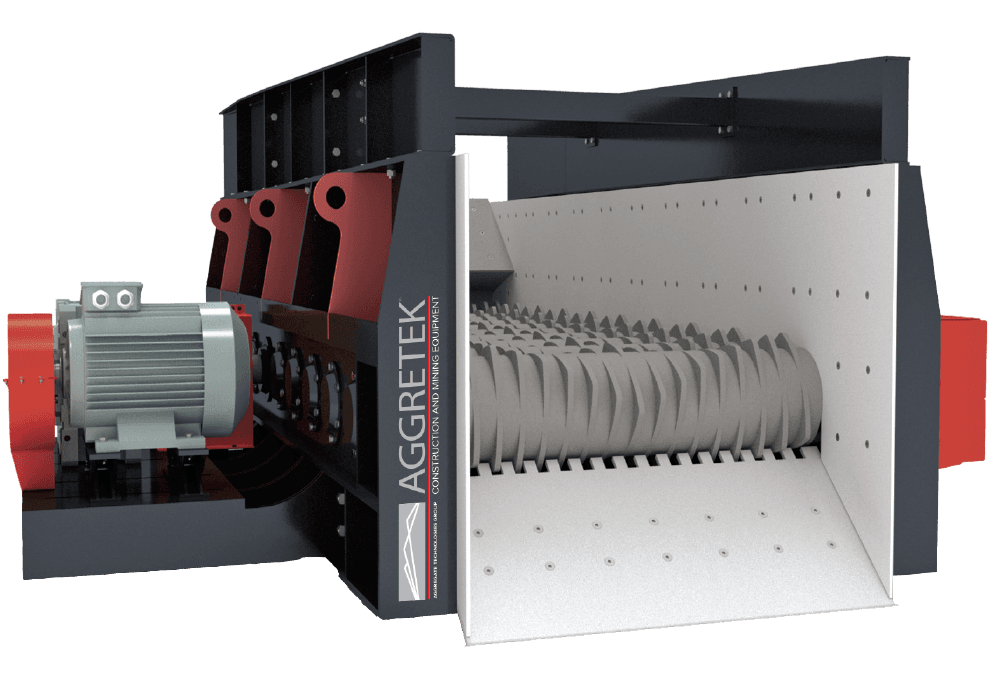 Wobbler Feeders
Especially in case of difficult to screen, wet, sticky bulk materials this kind of feeding and scalping distinctly outclasses the traditional screening machines, which frequently show baking and adhesions with these materials. The positive action of the rotating triangular bars causes material to tumble forward assuring separation of fines and a uniform feed rate. In heavy duty, high capacity applications, the wobbler is often fed from a heavy duty apron feeder.
AGGRETEK wobbler feedes have been installed globally over the years and has been proved to be a very successful piece of equipment allowing for the screening and cleaning of wet, muddy and sticky materials.
Exclusively designed non clogging and self cleaning triangular bars, it is a sturdy machine suitable for heavy duty work.
Recommended for pre-screening and cleaning of dirty material with a high content of clay and moisture.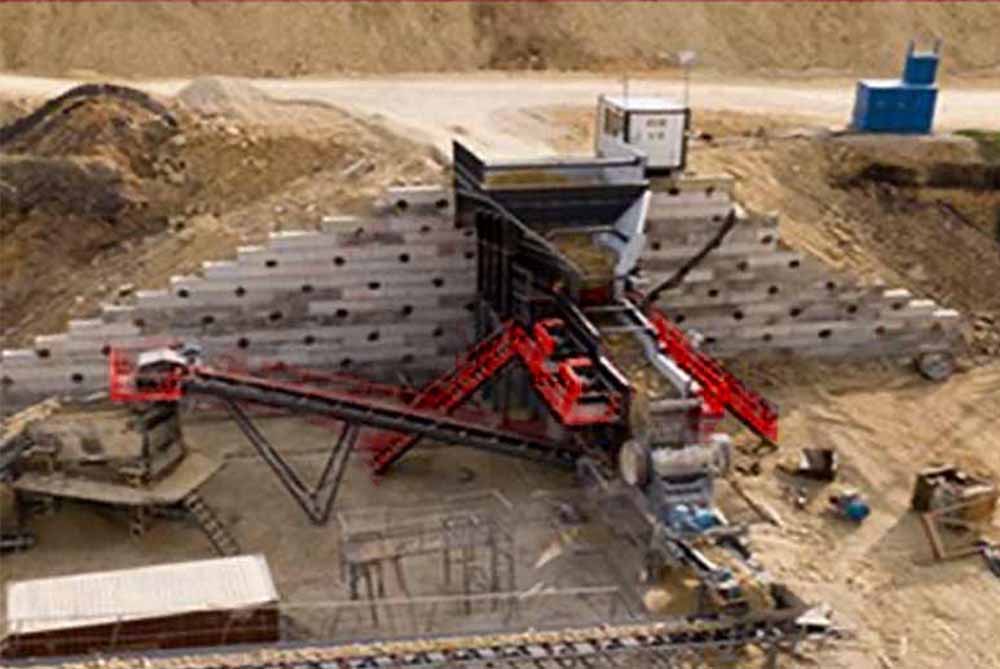 Used before primary crushers, wobbler feeders excel where others fail in situations too wet and sticky for other feeders and scalpers.
Thanks to the unique concept design and mode, they allow to achieve a sufficiently clean product; output products will be suitable for next crushing stage.
As the transportation of the material is effected horizontally, the subsequent crusher is fed gently and constantly.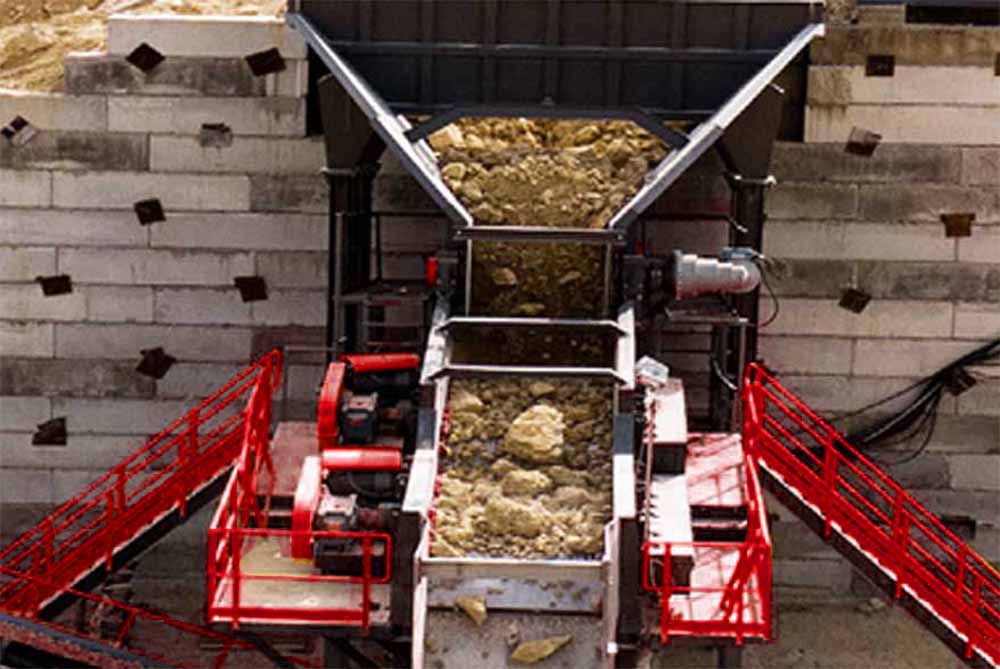 Scalping Out Fines And Feeding Only Oversize To The Crusher
The Wobbler Feeder consists of a frame, triangular bars and a chain drive system used to rotate the bars. The transmission is driven by an electric motor, a reduction gear unit and a series of chains with oil bath lubrication. The drive system connects all the bars with a single or double strand chain that attaches to sprockets on each bar. This maintains the gap, or opening, between the bars at the same dimension throughout the bar rotation. The triangular or circular shafts with self-cleaning disc rotate synchronously to each other and fine materials, sludge fragments and waste materials that are not required to enter the main crusher fall down through the opening defined in the design by gravity.
COMPACT DESIGN
The compact design, resulting from the horizontal material flow, as well as a multitude of options permit the application in many ranges, above as well as underground
PROVEN QUALITY VIBRATORS
The vibrators used on our feeders are of internationally approved quality, and serve to increase feeder performance to the highest level. The frequency of these vibrators is adjustable through the control panel, making it very easy to maintain the grizzly feeder's performance at peak levels according to the nature of the rock being crushed.
LOW MAINTENANCE NEEDS
AGGRETEK Wobbler Feeders are self-cleaning and designed to resist clogging and reduce blinding.
They also feature an automatic lubrication system and bars are manufactured from cast wear metal, providing a much longer service life than plate style bars.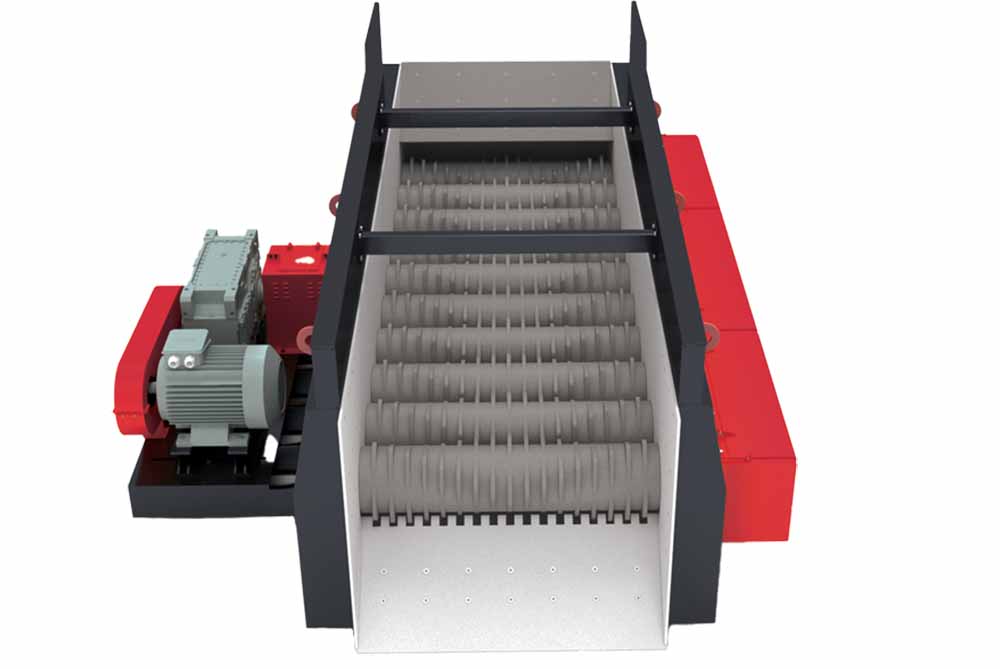 SAFE TO OPERATE
AGGRETEK Wobbler Feeders operate without generating dust, vibration, or loud noise and with low energy consumption, also reduces work safety and environmental risks, ensures trouble-free feeding of especially high moist and sticky materials thanks to its long disc life and long service life.
AFW3911
W x L
inch x feet
mm
Drive
HP
kW
Capacity
stph
mtph
AFW4711
W x L
inch x feet
mm
Drive
HP
kW
Capacity
stph
mtph
AFW5513
W x L
inch x feet
mm
Drive
HP
kW
Capacity
stph
mtph
AFW6313
W x L
inch x feet
mm
Drive
HP
kW
Capacity
stph
mtph
AFW6316
W x L
inch x feet
mm
Drive
HP
kW
Capacity
stph
mtph
AFW7216
W x L
inch x feet
mm
Drive
HP
kW
Capacity
stph
mtph
Make the Competition See Red
Our expertise stems from the many years of working with the largest aggregate companies in the world and having seen almost every application for aggregate machinery out there.
From the building of machinery in the early years we know what works and what doesn't. From our extensive time in the field with producers, we have a strong understanding of what is required to keep an end user profitable, and we are always available to assist.
AGGREGATE TECHNOLOGIES GROUP

Corporate Headquarters
150 Isidor Ct. Suite 103
Sparks, Nevada 89441
USA
West Coast Sales
Sparks, NV
+1 775-686-6900
East Coast Sales
Poughkeepskie, NY
+1 775-335-5480
Distribution Center
Sparks, NV
Engineering Division
Maddison, WI
Dealer Relations
Seattle, WA
Service Division
Billings, MT