THE RIGHT TOOL FOR THE JOB

ABOUT AGGRETEK'S WORK HORSE SERIES PIPE PADDERS
Aggretek's Work Horse Series Pipe Padders are specialized machines used in the construction industry for pipeline installation projects. These machines are designed to efficiently and effectively pad or backfill soil around pipes, providing support and stability to the pipeline.
The primary function of Aggretek's Track Pipe Padders is to distribute and compact soil material around newly installed pipes. Equipped with a conveyor system and an adjustable hopper that can receive and distribute the soil material evenly along the sides and top of the pipe. These padders use various mechanisms such as rotating paddles or spinning discs to distribute the soil uniformly and create a compacted padding around the pipe.
Mobile units are manufactured with crawler
Optional screening unit with return belt for Closed Circuit Operation.
High mobility at operation and at site makes mobile units more practical and handy
Track-mounted mobile units are driven by diesel engine and hydraulic motors)
Track-mounted mobile units can be operated by remote control
Mobile crawler and axle units are manufactured in accordance with road clearance size.
Low investment cost compared to international competitors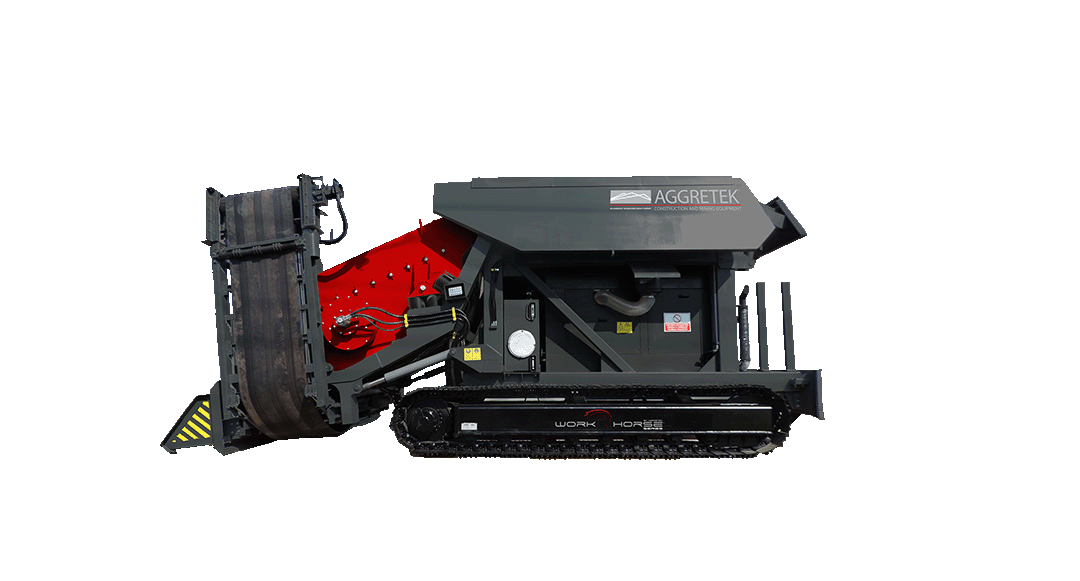 Hopper Size
cubic ft
AWHP
REMOTE CONTROLLED
Remote-controlled track machines provide a range of benefits, including improved operator safety, enhanced accessibility, precise control, increased productivity, flexibility, and reduced operator fatigue. These advantages make them valuable tools in industries where efficiency, safety, and performance are paramount.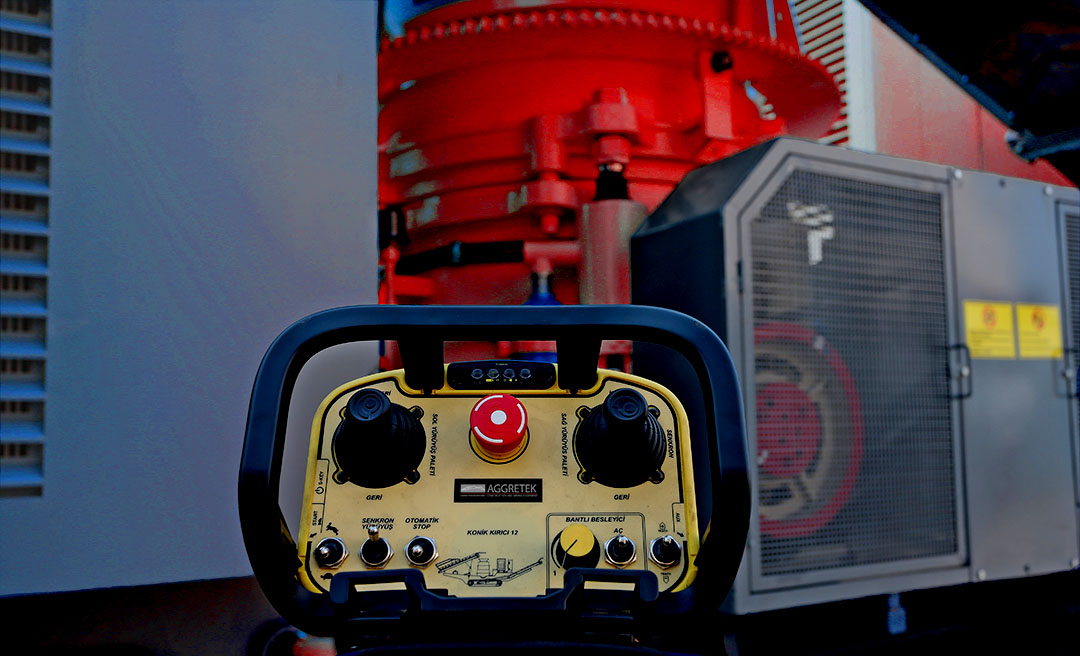 Soil Stabilization: By evenly distributing and compacting soil material around pipes, track pipe padders ensure that the pipeline is well-supported and stabilized. This helps prevent movement or shifting of the pipe, ensuring its long-term integrity and reducing the risk of damage.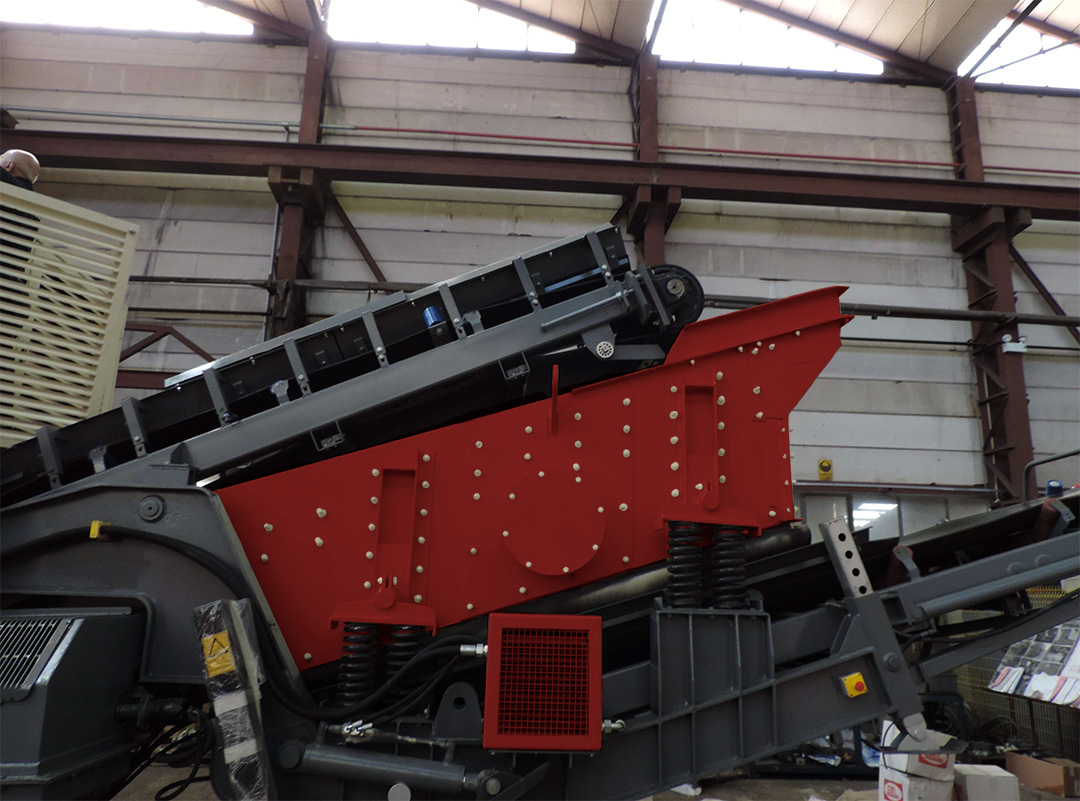 Efficiency and Time Savings: Our track pipe padders are designed to streamline the process of backfilling and padding around pipes. With their conveyor and distribution systems, they quickly and accurately distribute the soil material, reducing the manual labor required. This increases efficiency and saves time during pipeline installation projects.
Consistent Padding Quality: Our track pipe padders ensure consistent and uniform distribution of soil material around the pipe. This helps create a stable and reliable padding, maintaining the proper alignment and position of the pipeline. Consistent padding quality also contributes to the overall performance and longevity of the pipeline.
Versatility: Work Horse Series Pipe Padders are designed to accommodate pipes of various diameters and lengths. They can be adjusted and configured to match the specific requirements of different pipeline projects. This versatility makes them suitable for a wide range of pipeline installation applications.
Mobility and Accessibility: Mounted on tracks or crawler systems, our pipe paders providing excellent mobility and maneuverability on different terrains. This allows them to access and work in challenging or remote locations where pipelines are being installed.
Improved Worker Safety: By automating the backfilling process, track pipe padders help minimize the need for workers to manually handle and distribute soil material around the pipe. This reduces the risk of injuries and accidents associated with manual labor, improving overall worker safety on the construction site.
AGGREGATE TECHNOLOGIES GROUP

CORPORATE HEADQUARTERS
150 Isidor Ct. Suite 103
Sparks, Nevada 89441
USA
WEST COAST SALES
Sparks, NV
+1 775-686-6900
EAST COAST SALES
Poughkeepskie, NY
+1 775-335-5480
DISTRIBUTION CENTER
Sparks, NV
ENGINEERING DIVISION
Maddison, WI
DEALER RELATIONS
Seattle, WA
SERVICE DIVISION
Billings, MT