Sometimes it's Just Easier to Bring the Crusher to the Rock

Aggretek presents its distinguished line of track-mounted jaw crushers and impact crushers to tackle your quarry, mining, construction and recycling tasks. Aggretek machinery is engineered for mobility, high performance and reliability. Units feature sturdy components crafted with the most resilient, well-tested materials. With rugged equipment from Aggretek, you have the power to move mountains.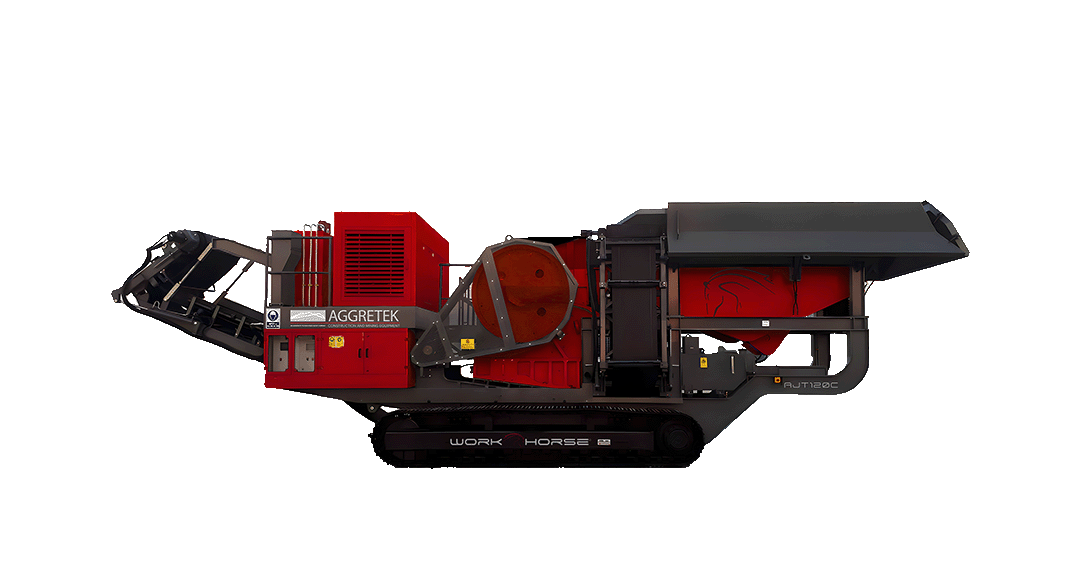 Aggretek's Track Jaw Crushers, also known as track-mounted jaw crushers or mobile jaw crushers, are specialized machines used in the field of construction, mining, and quarrying. They are designed to crush and process large rocks and ores into smaller, more manageable sizes.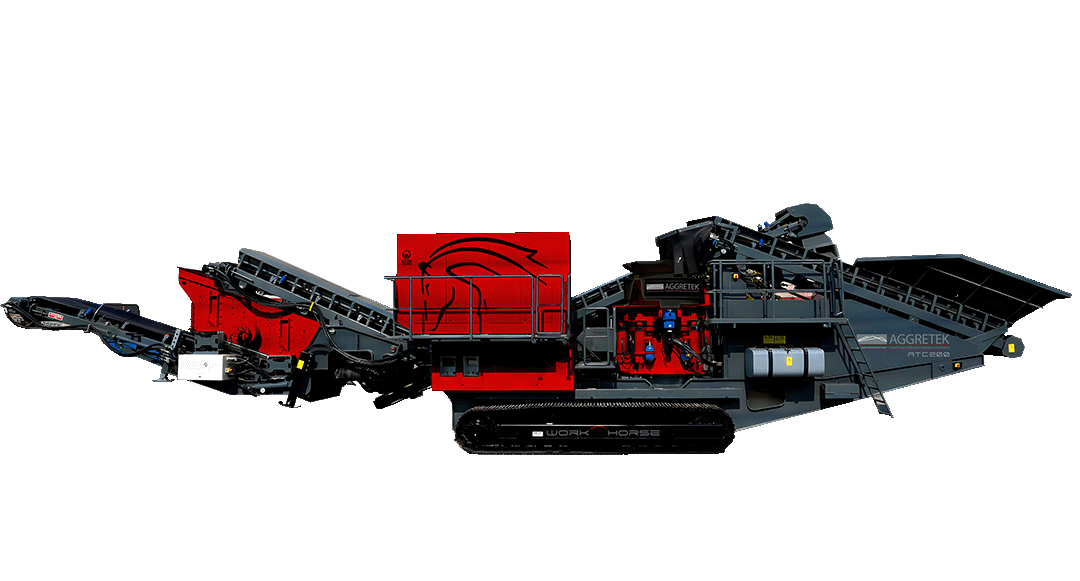 Work Horse Series Track Cone Crushers offer the advantage of mobility, making them ideal for remote or temporary projects. They can be easily transported to different job sites and set up quickly, enabling efficient crushing operations in diverse locations. This versatility is valuable for projects such as road construction in remote areas or mining operations in temporary work zones.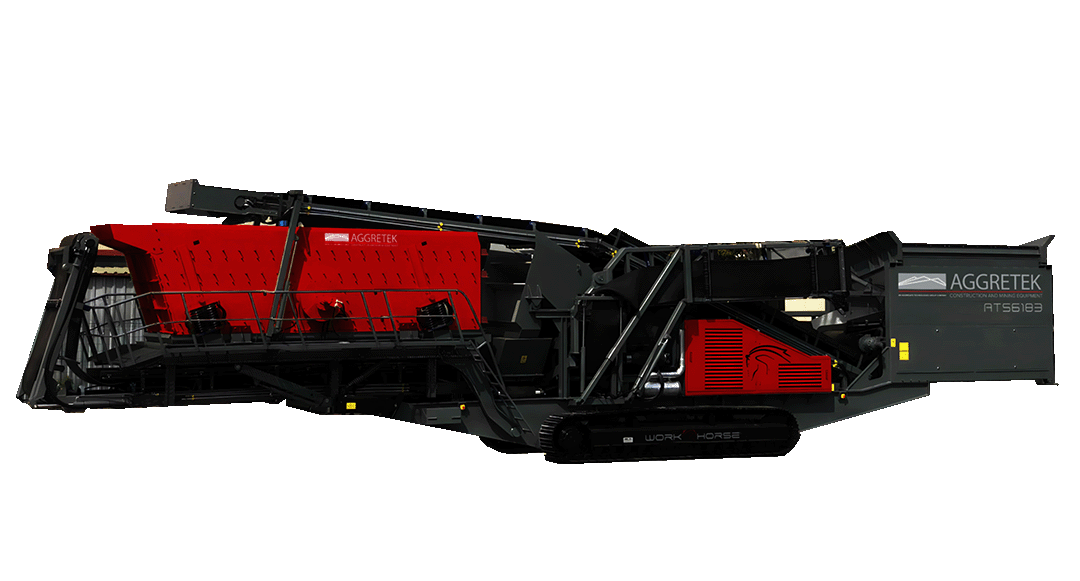 Work Horse Track Inclined Screens are essential machines in the processing and sorting of various materials, contributing to efficient production, improved product quality, and effective resource utilization in industries such as construction, mining, recycling, and more.
WORK HORSE IMPACTOR CRUSHERS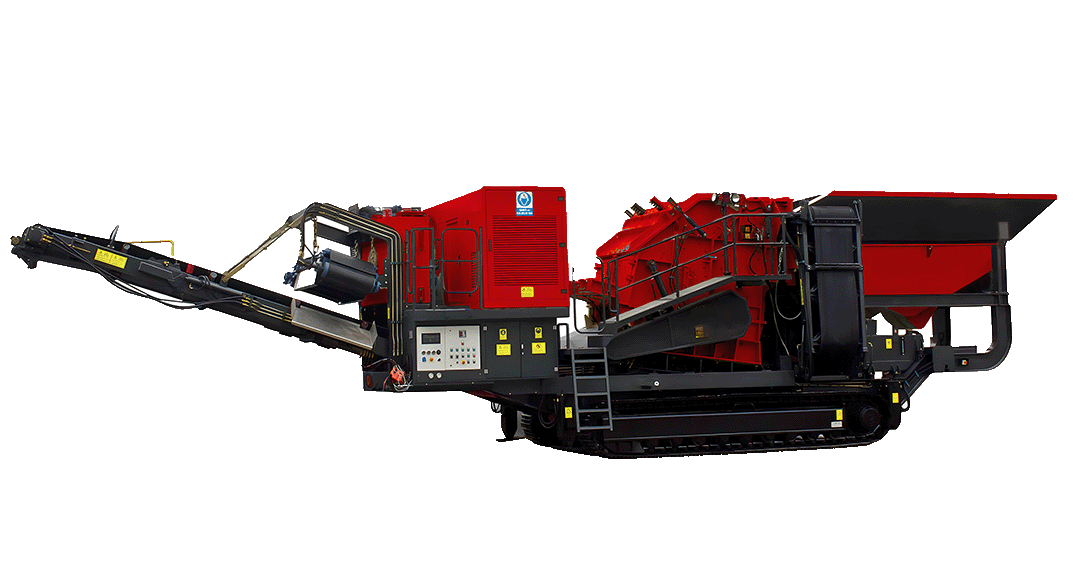 Work Horse Track Impact Crushers possess the advantage of mobility, enabling easy transportation between job sites. These machines can traverse diverse terrains and access remote locations. Their mobility, coupled with their powerful crushing capabilities, renders track impact crushers indispensable machines in the construction and mining sectors.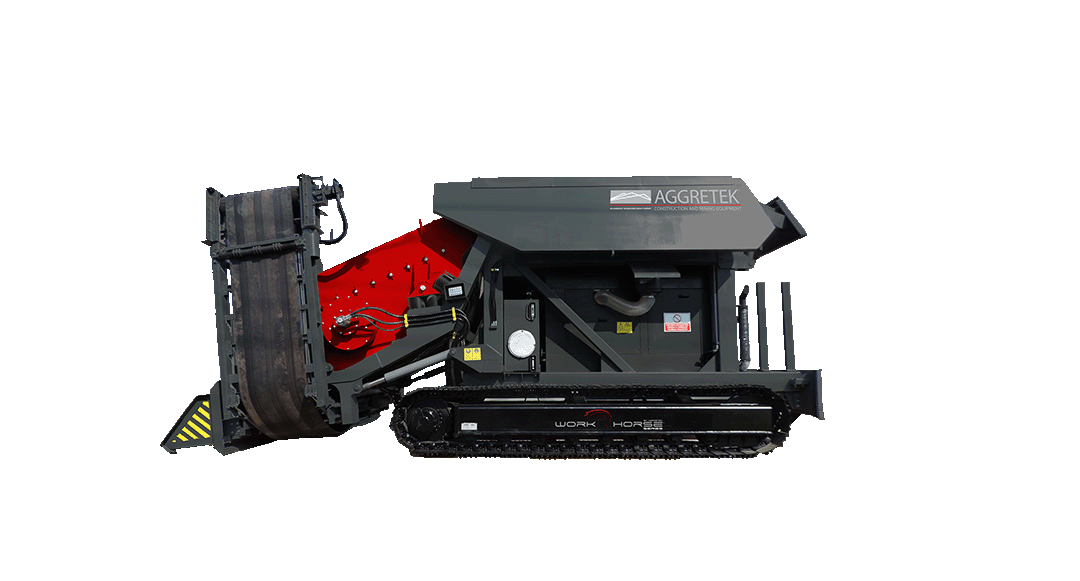 Aggretek's Work Horse Track Padder machines are commonly used in the construction of oil and gas pipelines, water supply systems, sewer lines, and other underground utility networks. They help ensure the longevity and reliability of the pipelines by minimizing potential damage and maintaining proper alignment and support.
REMOTE CONTROLLED
Remote-controlled track machines provide a range of benefits, including improved operator safety, enhanced accessibility, precise control, increased productivity, flexibility, and reduced operator fatigue. These advantages make them valuable tools in industries where efficiency, safety, and performance are paramount.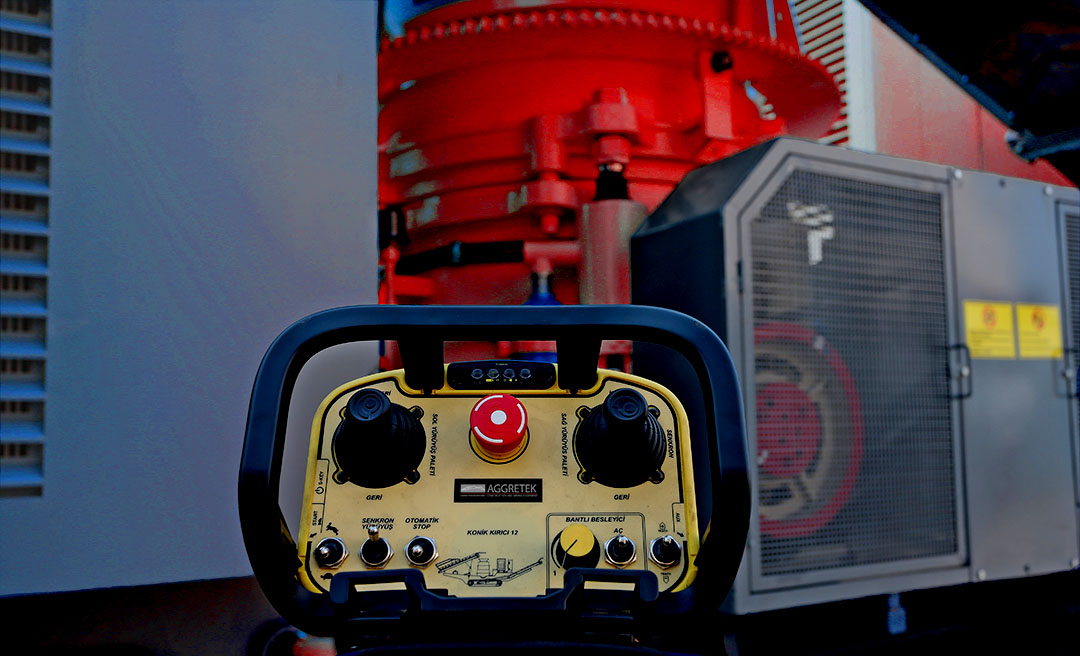 AGGREGATE TECHNOLOGIES GROUP

CORPORATE HEADQUARTERS
150 Isidor Ct. Suite 103
Sparks, Nevada 89441
USA
WEST COAST SALES
Sparks, NV
+1 775-686-6900
EAST COAST SALES
Poughkeepskie, NY
+1 775-335-5480
DISTRIBUTION CENTER
Sparks, NV
ENGINEERING DIVISION
Maddison, WI
DEALER RELATIONS
Seattle, WA
SERVICE DIVISION
Billings, MT