GO ALMOST ANYWHERE
SCREEN ALMOST ANYTHING

ABOUT AGGRETEK'S WORK HORSE SERIES SCREENS
Track inclined screens are cutting-edge and specialized machines that find their applications across a range of industries. However, they are particularly prominent in the fields of aggregate processing and mining, where efficient material separation and classification are vital for optimal operations.
In aggregate processing, track inclined screens play a pivotal role in the production of construction-grade materials. They efficiently separate and classify crushed stone, sand, gravel, and other aggregates according to their particle sizes. This enables the creation of precisely graded materials that are tailored to specific construction applications, such as concrete production, road building, and landscaping.
In the mining industry, track inclined screens are indispensable tools for mineral processing operations. They facilitate the separation and classification of mined ores and minerals into distinct size ranges, allowing for efficient downstream processing. By achieving precise particle size separation, these screens optimize the recovery of valuable minerals and enable the production of high-quality mineral concentrates.
High screening performance with a sharp diferentiation of end product sizing.
Driving with diesel engine makes mobile units more practical and handy.
Track-mounted mobile design helps to meet higher demands for mobility at the field of operation.
Aggretek Remote Control System (RCS) makes mobile crusher more secure and easy to operate.
Low investment cost compared to international competitors.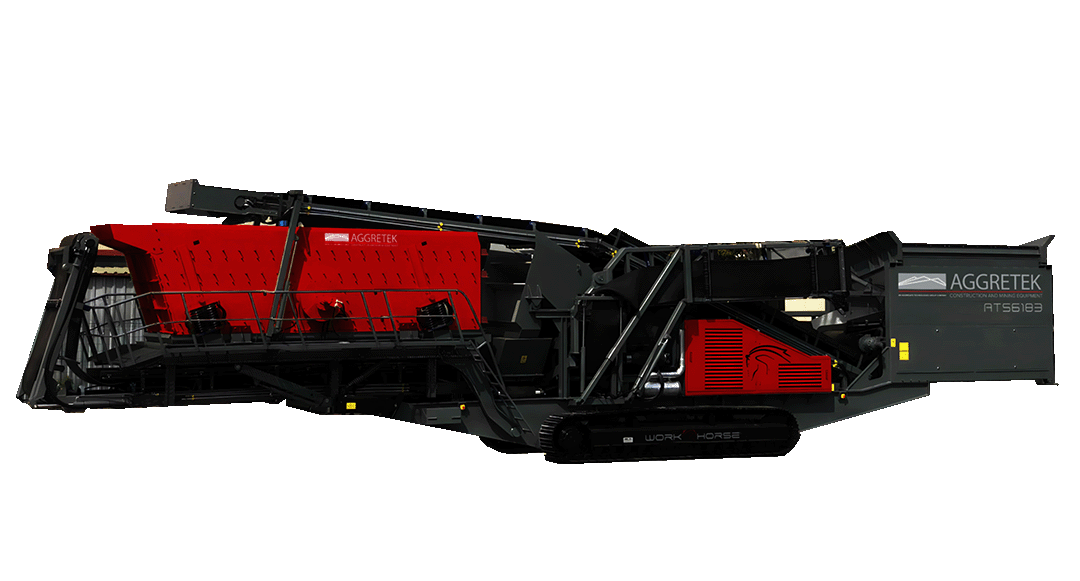 Tipping grid with an angle between 15° – 30°
Heavy duty 8mm walled screenbox.
Quick release wedge tensioning system on high impact zone of the top deck.
Entire screen box surrounded by walkways.
Fines conveyor is hydraulically lowerable for easy screen change.
Large throw on eccentric shaft.
Direct feeding with crusher possible.
Tier 4 final diesel power plant.
Weight
(ton)
AWHS6183c
AWHS6183ch
Dimensions
Screen
AWHS6183c
AWHS6183ch
Decks
Number
AWHS6183c
AWHS6183ch
Motor Power
hp
AWHS6183c
AWHS6183ch
Feed Size
inches
AWHS6183c
AWHS6183ch
Capacity
t/h
AWHS6183c
AWHS6183ch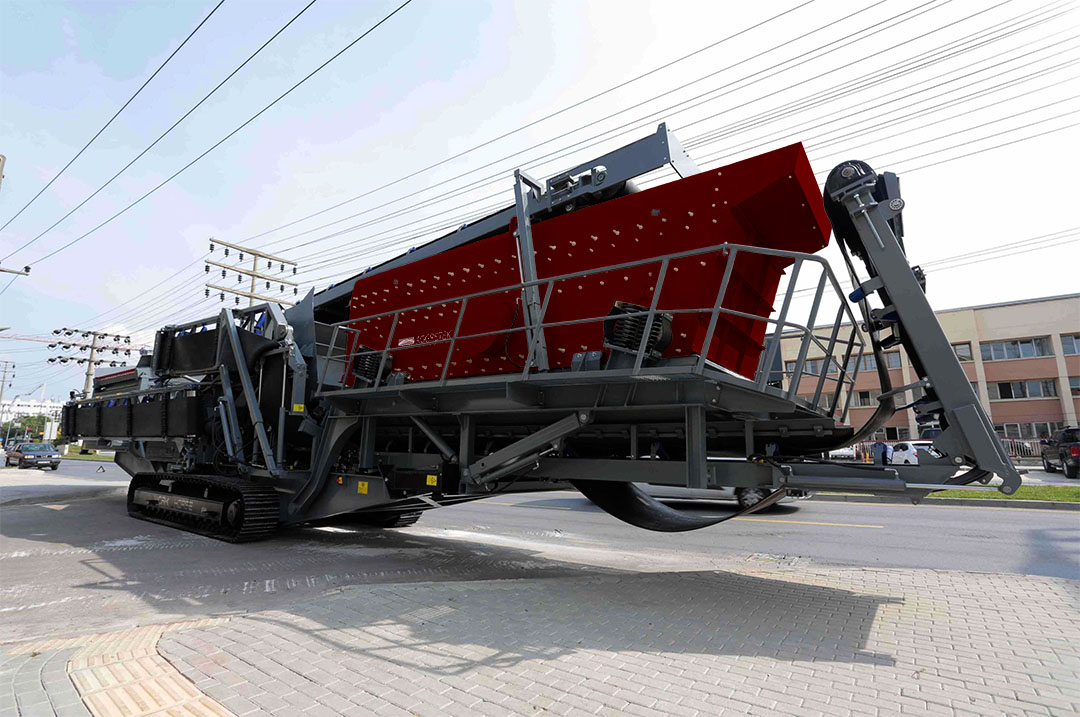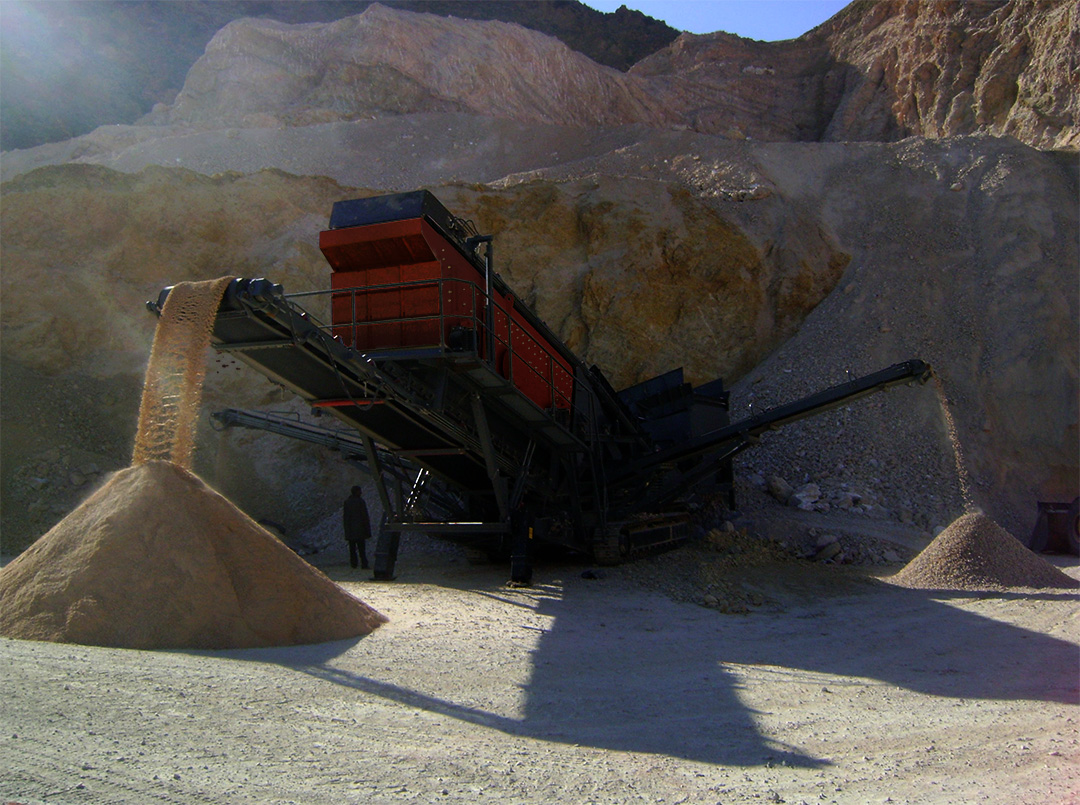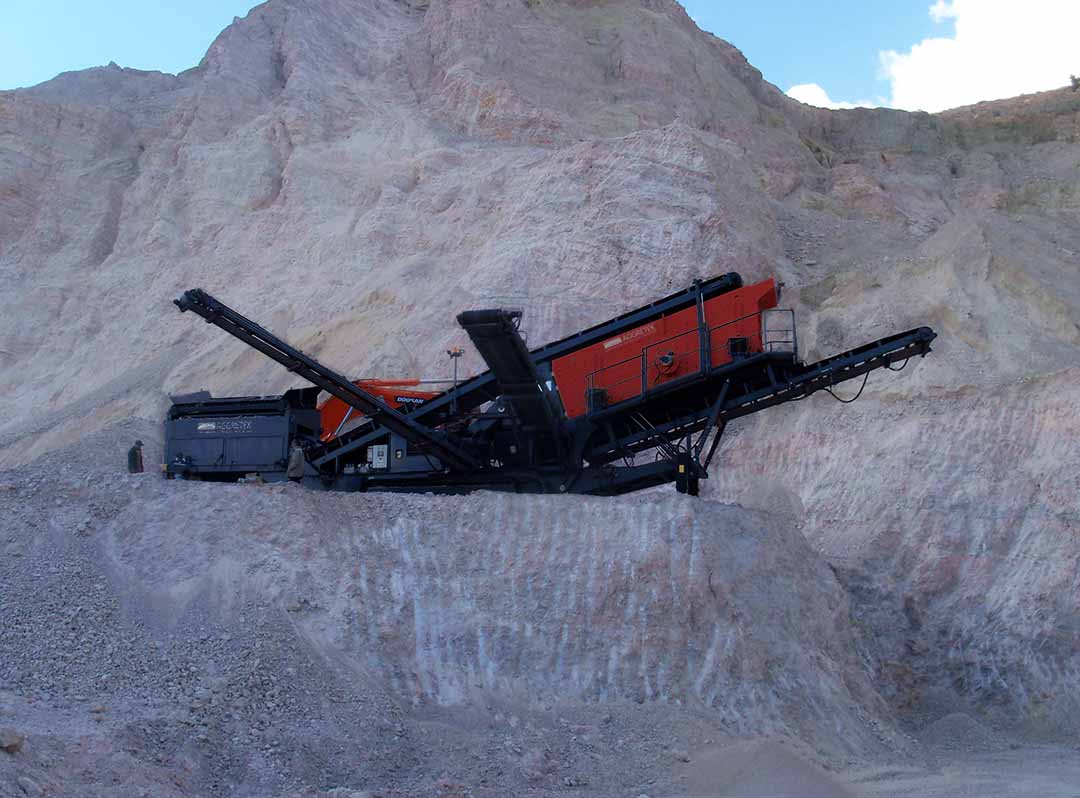 Aggregate Processing: Track inclined screens are widely employed in the quarrying and construction industries for processing aggregates such as crushed stone, sand, gravel, and recycled materials. They separate the aggregates into different sizes, allowing for efficient sorting and stockpiling. The screens ensure that the final product meets the desired specifications for different construction applications.
Mining Operations: In mining operations, track inclined screens are utilized to separate and classify mined materials, including minerals and ores. The screens help in the processing and sizing of the extracted materials, enabling efficient downstream processing and enhancing overall productivity.
Recycling Applications: Track inclined screens play a crucial role in recycling operations. They are used to separate and classify recycled materials, such as crushed concrete, asphalt, and demolition waste. By sorting these materials into various sizes, the screens facilitate the production of high-quality recycled products that can be used in construction projects.
Soil and Compost Screening: These screens are also employed in soil and compost processing. They help separate and classify different grades of soil, allowing for the removal of debris, rocks, and other unwanted materials. In composting operations, the screens are used to separate larger compost particles from smaller, fine particles, ensuring a consistent and high-quality end product.
Industrial Applications: Track inclined screens find application in various industrial sectors, such as sand and gravel production, coal processing, and mineral beneficiation. They are utilized to separate and classify materials based on their size, ensuring the desired quality and consistency of the final product.
REMOTE CONTROLLED
Remote-controlled track machines provide a range of benefits, including improved operator safety, enhanced accessibility, precise control, increased productivity, flexibility, and reduced operator fatigue. These advantages make them valuable tools in industries where efficiency, safety, and performance are paramount.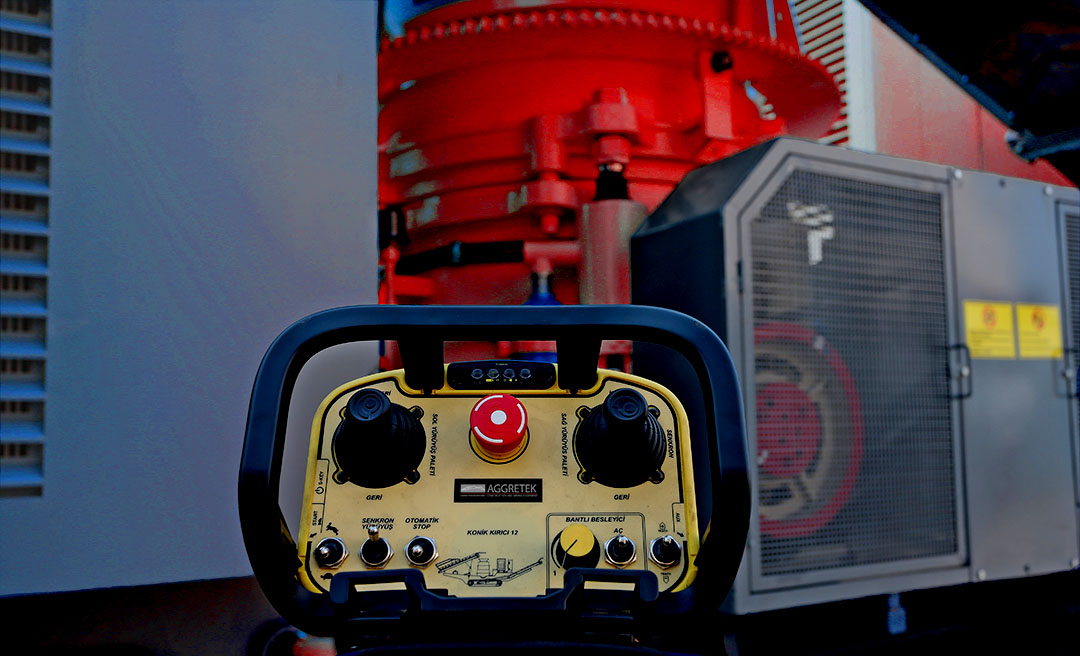 AGGREGATE TECHNOLOGIES GROUP

CORPORATE HEADQUARTERS
150 Isidor Ct. Suite 103
Sparks, Nevada 89441
USA
WEST COAST SALES
Sparks, NV
+1 775-686-6900
EAST COAST SALES
Poughkeepskie, NY
+1 775-335-5480
DISTRIBUTION CENTER
Sparks, NV
ENGINEERING DIVISION
Maddison, WI
DEALER RELATIONS
Seattle, WA
SERVICE DIVISION
Billings, MT